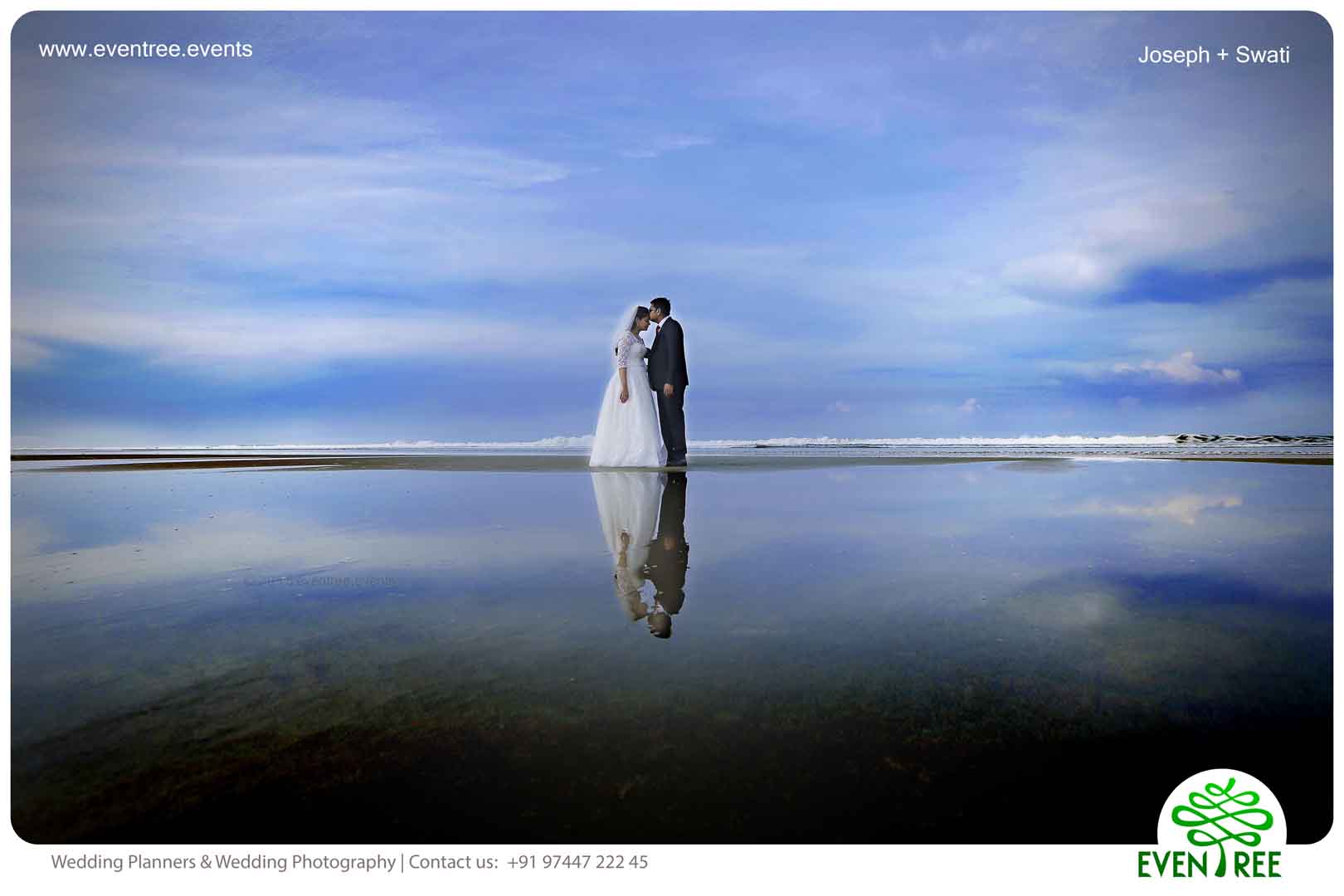 Even though Destination Wedding Kerala is an evolving concept, but still it stands a perfect competitor to any of the International destinations in the world. Kerala as a destination has already marked its powerful presence on India and world tourist map due to its rich cultural heritage. Several Charter Holiday makers are flying in Groups every year to experience this mini India and enjoy the variety of tourist spots. Kerala holds much to see and experience for the destination wedding traveler ranging from secluded beaches to backwater Resorts, Spa and Ayurveda Centers, Hill Stations, the romantic Houseboat breaks, making it a natural choice for a destination wedding.
Situated "On the southwestern coast of India, almost touching the tip of the peninsula, Kerala occupies the region known as the Malabar Coast. Kerala is like a narrow strip of land lying between the Arabian Sea to the west and the hill ranges of Western Ghats. This geography defines Kerala's main identity as a green, rain-rich state filled with inland water bodies." Wedding travelers who are in a look out for a destination in Kerala, choose Kerala to getaway from the fast paced life, and get a rejuvenating experience in exotic locations which gives the destination wedding guests an out-of-the-world experience. Nowadays Destination weddings in Kerala occur on a regular basis. Kerala has numerous exotic locations for holding a destination wedding.
Destination wedding venues occur mainly in locations like:
Kochi – A Metro Town with thousands of year old culture still persisting in everybody's daily life. It has an International Airport.
Kumarakom – Backwater, Houseboat and Luxury Resorts
Alleppey – Beaches.
Munnar – Hill Station and Spice Gardens
Kovalam – Beach.
Trivandrum – Beach and Metro life
While Planning a Destination Wedding in Kerala, one of the first things to consider is the natural theme.
The Beaches – Generally are clean and areas attached to Resorts are isolated.
Houseboats – Usually fit for a very small gatherings and couple getaways.
Hill Station Resorts – Have superb green surroundings at an altitude.
Backwater Resorts – Offer variety of cultural experiences with modern day luxury.
Kerala as a destination is very well connected with majority of International Destinations via direct or indirect Flights (via Mumbai). Traditional as well as Western Weddings could be well planned as Eventree Wedding Planners is your one stop destination in Kerala India for Weddings.