"Taking an image, freezing a moment, reveals how rich reality truly is."?— Anonymous
In the past, photography and videography (if one could afford it in the 1990's and early 2000's) was something that was for the purpose of a framed photograph or proof of marriage. However, now it's a raging trend across India, and perhaps it's the fact that social media has twined its way into our lives – so much to say that individuals want to share every detail of their special day – or perhaps it's the sweetness and the romance of the photographs and videos that is so inclusive on the wedding day.
At Eventree Weddings, our proficiency in photography and videography can truly capture the essence of you and your partner on your special day! The three below reasons can further enlighten you as to why you should hire Eventree Weddings for your photography and videography.
Your Moment
This is your day to remember for the rest of your life. Be it a small destination wedding or a large home function with everyone, it is your day, and your close friends and loved ones are there to share these few special hours or days with you. After having been in the industry for more than 7 number of years, we at Eventree have heard a fair number of brides wish that that they had relaxed and enjoyed the main day more! The reality is that you're not getting the opportunity again, and moreover the day truly does pass by like a blur! Hence, in that time, the photographs will also reflect the very same utter joy of those instants. So on this once-in-lifetime day, wouldn't you love to be able to preserve those memories? Just imagine, in five or ten years when you look back on your wedding moments, and you have a laugh over all those silly points in time with your friends or family, or the sadness of the life-changing phase when you part ways with your family; it's all the goose bumps that you will get by the eternal nostalgia that would be provided by these photographs and videos. Whatever it is that you want in this form, our dedicated team of professional photographs is there to seize every twinkling minute on your unique day.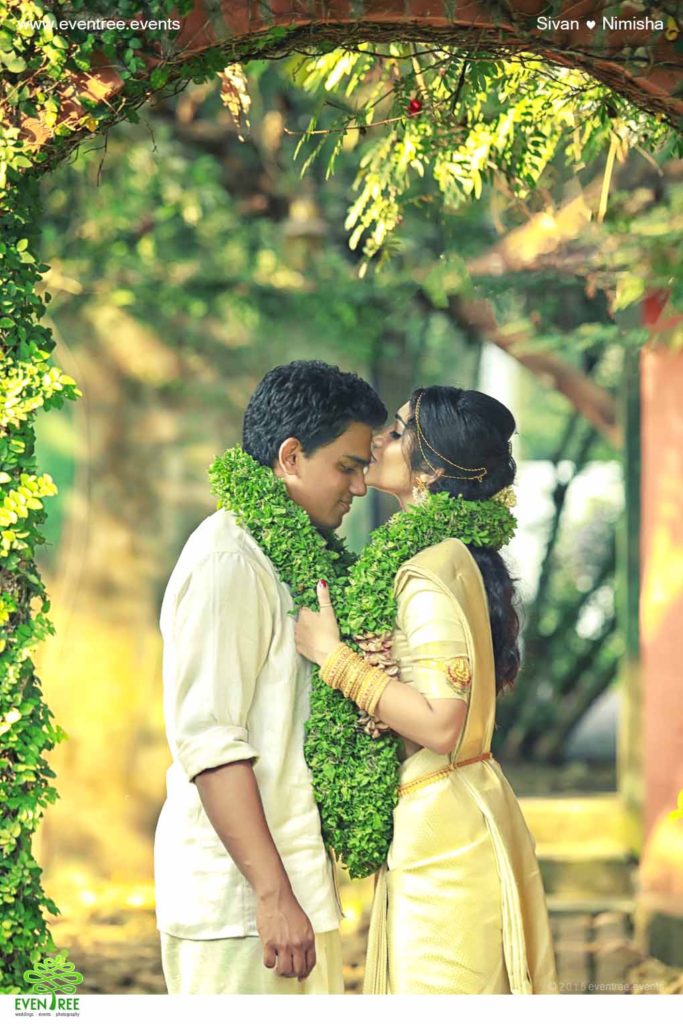 Capturing the Candid
Candid photography is the vogue of the photography world. At Eventree Weddings, this kind of photography is one of our absolute favourite! Of course the group photos are wholesome; yet to be able to capture those rare moments with your surrounding loved one – it's incomparable. From your parents bidding you goodbye, to the expression of the love of your life as he watches you enter; expressions that are hidden in the gentle shadows or the ones that are openly and joyfully expressed – all of these unbeknown gestures can easily be captured by our professional team at Eventree.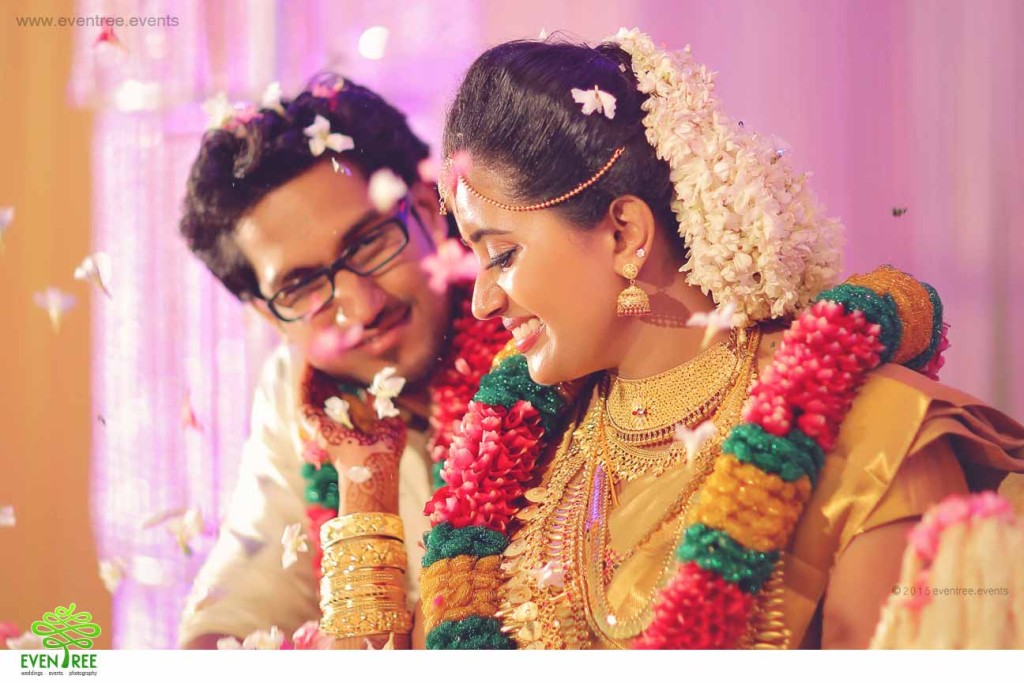 The Evolution of Technology
As touched upon earlier, given how social media has become an integral part of our lives, this means that technology has entered the wedding planning industry with a real bang. From Drones and GoPro cameras, to LED Screens and LiveStreaming facilities, and even Jibs – these are the popular facilities within the technological aspect of wedding planning. For example, you can request for a drone or helicam to capture astonishing shots from aerial perspectives, or even simply use a GoPro to use anywhere and capture every moment of the wedding day (did you know you could use it to record a time-lapse of your entire wedding? – how cool!). Another well-liked idea is the use of LED Screens and Live -streaming the whole event in order to showcase to other guests in various parts of the venue the entire function. Furthermore, individuals also opt for using Jib cranes in order to be able to video record their wedding day; and although we don't recommend it – given it increases the clutter at the venue – it certainly can be obtained as you desire. After all, this wedding day is Your Day. Our team can work with all of the equipment enlightened to you above, and we at Eventree are here to make your day truly unforgettable.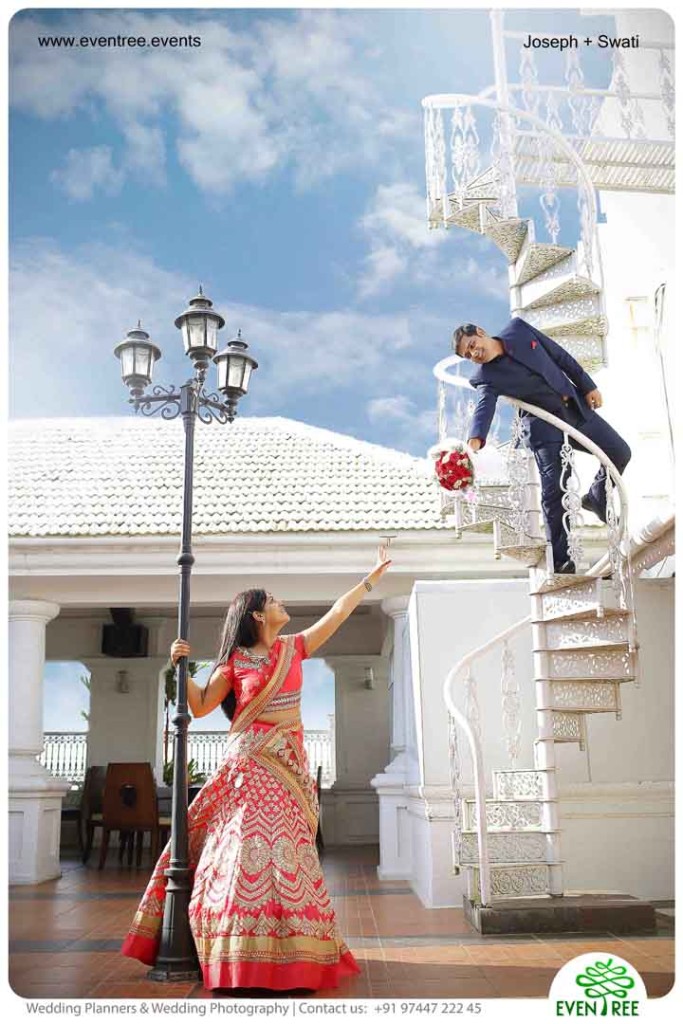 The Photo Shoot
During the hustle and bustle of the wedding day, and anything prior to it, as much as the bride and groom are relaxed, it is a busy and prominent time. There are the guests to greet, the rituals to complete, the getting-ready process – all of which is so enjoyable, but can also be super strenuous! Hence, there is the photo shoot. The elements of what make you a couple, whether it's the realism of how well you know and love each other, or whether it's your giddy and silly spontaneous gestures – when you're completely relaxed you can show yourselves as you are in front of the camera. There's no reason to even be shy! Either after the wedding or before the wedding, these few hours where we capture you both in your element – it's your time. These are the photographs where you can dress as you wish – either utterly casually or absolutely captivatingly, and not worry about anything else. Our top-class photography team is willing to give you the best photoshoot that'll truly illustrate your everlasting love.
Looking for a photographer to cover your wedding? Or a friend or sibling's function? Contact us below for further details, and you can meet the team at Eventree to discuss everything you'd like to know about how we will provide you first-class photographs and videos on your wedding day. 🙂