Being sister of the groom isn't an easy task; particularly when your parents tell you "You handle it, it'll be an amazing experience and I'm sure you'll find the perfect match to make the wedding the best it can be." As it tends to be with Indian weddings, the number of people are at large, and hence expectations rise about how the wedding should be; what others expect out of it – and even within the family, everything must be just right. Even perhaps within my own expectations, I desired to have the Wedding Reception and Cocktail Party – the two main functions to be planned from the groom's side – to be accomplished perfectly for Aravind (my elder brother) in marrying his life partner, Divya (my sister-in-law).
My whole family is settled outside of India and hence we knew we'd need assistance in the wedding planning aspect, particularly the decoration. Hence, when my family and I started planning these functions, I was incredibly particular about finding a company that would reach our expectations in three main things;
– Punctuality and apt time management
– Dedication and passion
– Creativity and individuality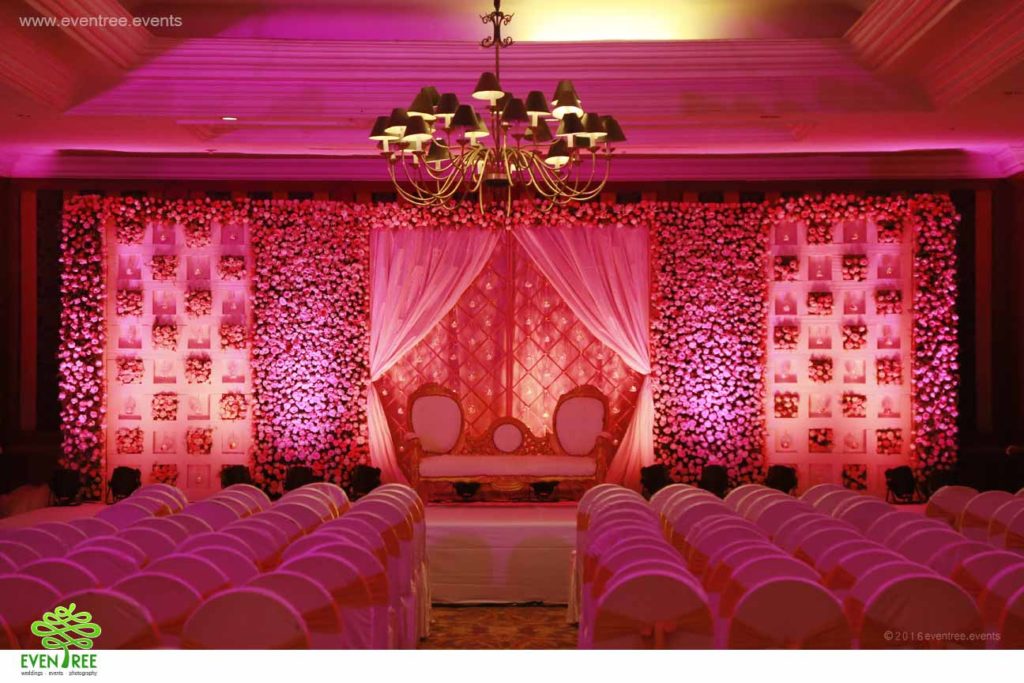 I had e-mailed about 5-6 companies after hitting the search button on Google for "Wedding Planners in Cochin", and EvenTree was one amongst those. The Wedding Planner, EvenTree, was the first to reply, and I agreed to meet for a brief about our expectations of the Wedding Reception and Cocktail party itself. I was based in New Zealand and determined to find someone who I knew would be able to plan all of this to our preferences across the distance. And frankly, within one week of communicating with EvenTree, I could see those three boxes checked right off. They were a pleasure to work with – extremely communicative, straightforward and clearly passionate. Furthermore, after having a thorough meeting in person with EvenTree, I was provided with a feeling that I could truly trust this team when it came to the events mentioned.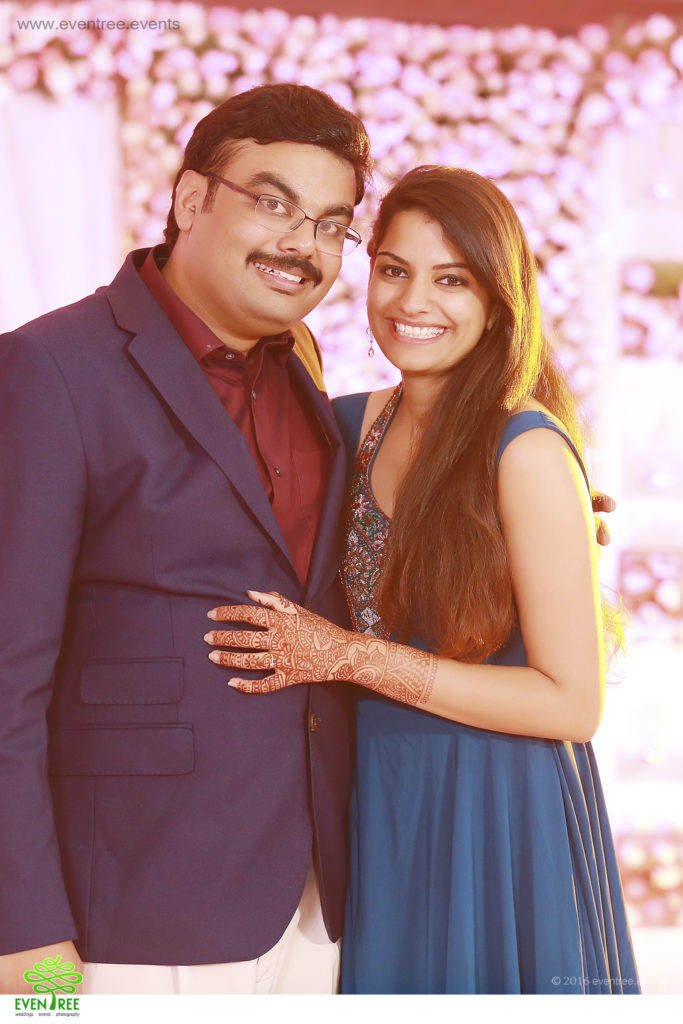 I mentioned what we as a family wanted to achieve from both our events, and being the middle party, I was majorly communicating between my parents and the Wedding Planner in Kerala , EvenTree. From the beginning, I knew that would be a challenge though, and decisions that I wanted to be taken quickly unfortunately took longer, yet EvenTree was completely patient and understanding throughout this process. Within ten days of meeting them we were provided with a preliminary design of what the function stages and halls would look like – and I was truly impressed with EvenTree already.
For the cocktail party the creativity in what I'd asked for was spectacular, with the candid centrepieces and designs on the logos and photo backdrops. The theme was initially in peacock colours, but given the simplicity of the event, it ended up turning out to be an elegant affair with delicious cupcakes as centrepieces, an innovative photo booth area, and a simple platform with a gracefully designed logo. And as for the main reception stage and hall decor? Although I'd seen the designs beforehand, to see that come to life was magical, with the gorgeous pink flower stuffing, and the intricate details in their lighting and stage setup to complement the same hues.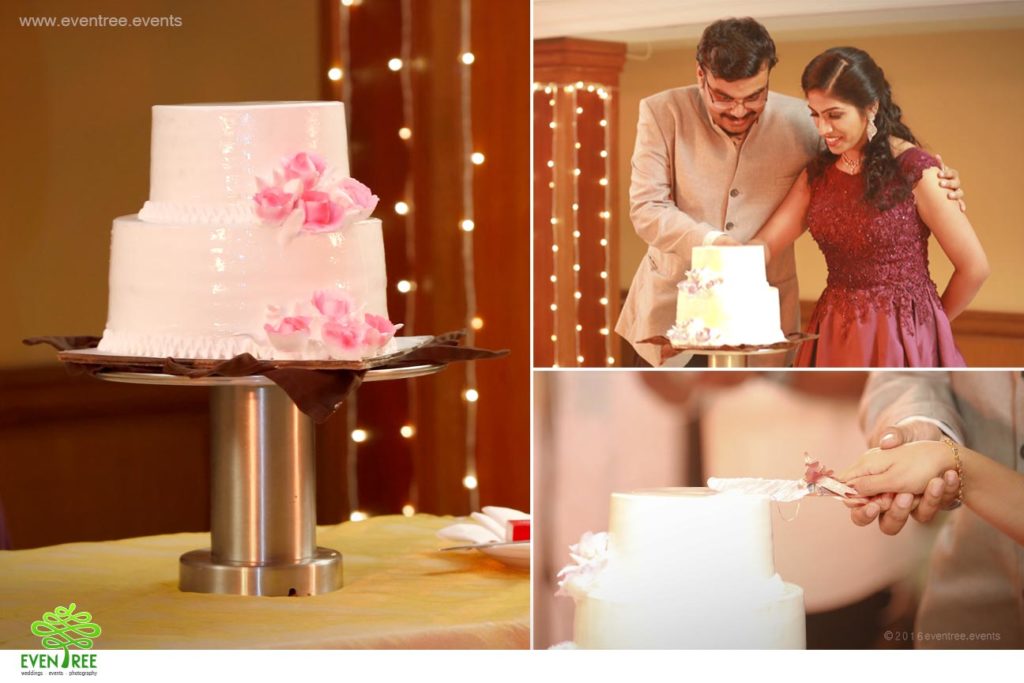 Added to this, as with all weddings for the families, I was personally caught up in getting ready and sorting things out prior to the event, and hence I'd been worried that I wouldn't be able to follow up on the wedding decoration aspect. I don't even know why I worried – way ahead of time everything was completed like magic.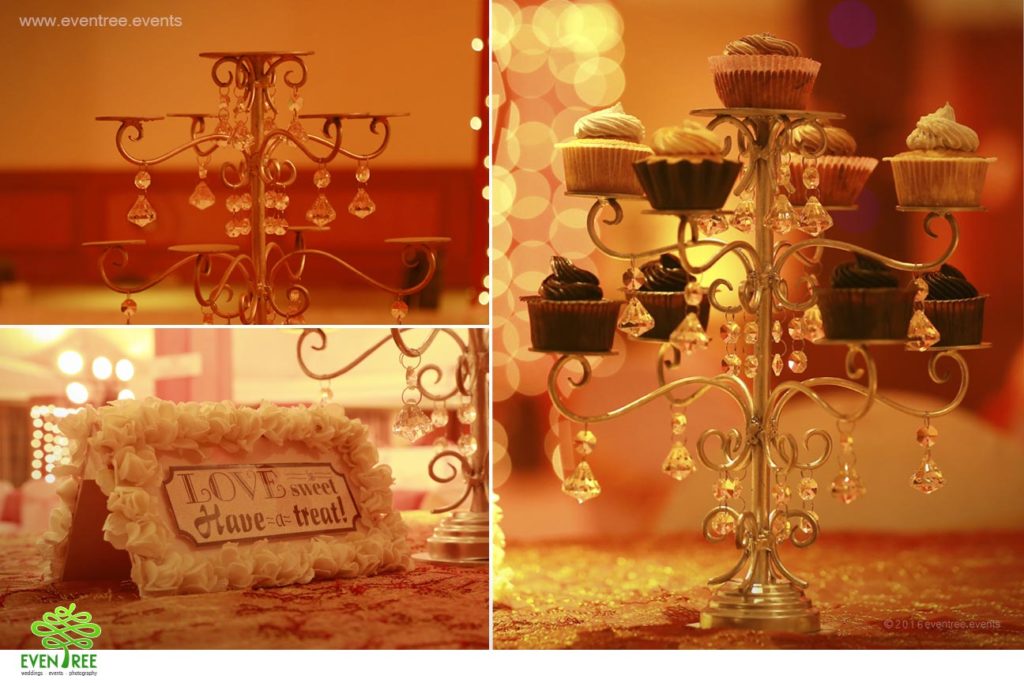 Additional to this, we decided to have EvenTree cover the wedding, cocktail party, and reception events in the photography and videography. Not only did we obtain some beautiful shots – the candid shots in particular! – but the video coverage and the albums received that was sent to us was just stunning! Everyone comments on how the main cover has my sister-in-law look like she's posing for a jewellery advertisement.
Four months after the functions have been completed, we still receive comments on how the decoration and photography has turned out. We still have family discussions over how relaxed it was for all of us, because we could truly rely on EvenTree. Everything had been completed beautifully – the guests' comments are endless! – and EvenTree Wedding Planners has truly reached and exceeded all of our expectations. There's no doubt that you can't go wrong when you choose to work with them! EvenTree is not a company, they are a team, and this team is gold. For all your wedding planning needs in Kerala, EvenTree Wedding Planners is your team 🙂
Athira Mohan Krishnan[/vc_column_text][/vc_column][/vc_row]